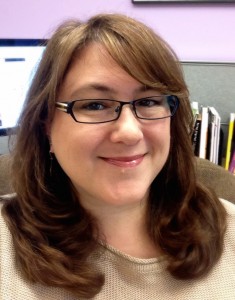 I am the Online Learning Librarian for the Harvard Library and I lead the Digital Learning & User Experience (DLUX) department at Harvard Library, which includes the new User Research Center. Our mission at DLUX is to develop and support proficiency in innovative digital pedagogy and evidence-based decision-making across Harvard Library.
I am also a communication scholar with more than 15 years experience in higher education including teaching, program administration, management and research. As a researcher I am particularly interested in communication issues related teaching and learning with technology, online collaboration, and participation in online communities. My research has been focused on the ways that new media affect our everyday communicative and cultural practices, with an emphasis on discourse structure.
As a former pubic radio professional, I am also interested in new forms of media production such as podcasting and I maintain an ongoing interest in modern science fiction audio drama.
I hold a Ph.D. in Communication Studies from The University of Texas at Austin, and an MA in Media Communications Management from Webster University.
You can follow me on Twitter at twitter.com/DiscourseMarker. I can be reached via email at kris at krismarkman dot com.